As an authorized Google Cloud Partner, Adapty assist your company on the journey to a modern digital workplace.

As an addition to Google Cloud and Google Workspace, we have chosen to work with a number of providers that deliver that last bit of efficiency your business needs - all of which is fully integrated with Google Workspace.
Google Workspace is the storage, email and calendar solution for your business. With focus on mobility, security and a BYOD approach you will get in control of your devices and data. With easy to use collaboration and meeting tools you will enable true teamwork in your company.
Chrome devices & management
Chrome Devices are ready for business. Both in terms of laptops, meeting devices and premium collaboration tools. All in all they provide an extremely secure and reliable solution for small and large customers. We resell licenses for managing your fleet of secure, fast and reliable devices as well as the hardware you need.

Chromebox for Meeting
A powerful, easy to use solution for high end online meeting functionality. Make sure you always have a setup in place to have profession meetings online. This is meeting solution you need. Meetings anywhere, anytime and on any device. Read more about Chromebox for Meetings.

Chromeboxes/Chromebases
Let's build your future fleet of devices on Chrome. Make sure you get the most secure and fast solution for your enterprise. Manage them easily and make sure to give your employees a device that just works. Read more about Chrome Enterprise here.

Jamboards
Collaborate with your colleagues on this virtual whiteboard. Capture all those brilliant ideas directly in the meeting and enrich your meeting environment to be more productive. Read more about Jamboards.

Management licenses
We resell the licenses to manage your fleet of Chrome devices from one single source. Get in control! Stay safe! Reach out to us if you need more information and want to order.

AOPEN
We resell Chrome devices from AOPEN. Both chromebases and chromeboxes. These devices are both tough, tamper proof and are built to run 24/7. Reach out to us for more info. Read more about AOPEN chrome devices here.
third party TOOLS & solutions
Make sure to keep track of your customers, manage your pipeline, leads and closed deal

Utilize modern tools to communicate within your company.

Move into the future with the help of digital signatures

Structure, secure and manage your documents with extra layers of management but with Google Drive as the base.

In addition to Google Workspace tools we can provide you with an extra layer of security and admin tools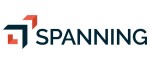 Professional Services Automation
Extend Google Workspace to work with sales, finance, operations or task/project management.